Thirteen months after the first major engagement of the Civil War, the Union and Confederate armies are converging upon the same point of interest. By now, many of the troops are seasoned veterans. Commanders are earning reputations for themselves (good and bad) and volunteers are learning what it means to be a soldier.
Players
John Pope, born March 16, 1822 in Louisville, Kentucky, had a few family connections to the President and First Lady. He was the son of Nathaniel Pope, a prominent Federal judge in early Illinois Territory and a friend of lawyer Abraham Lincoln. He was the brother-in-law of Manning Force, and a distant cousin married the sister of Mary Todd Lincoln. Like many generals in the Civil War, he graduated from West Point in 1842, and was commissioned a brevet second lieutenant in the Corps of Topographical Engineers. He used his engineering and surveying skills across the United States including places in Florida, the Canadian border, and New Mexico. At the onset of the Civil War, Pope served on the Western Theater under John C. Fremont, where he clashed with his commanding officers. One statement was given that, "Actually, incompetence and timidity offer a better explanation of Pope than treachery, though he certainly showed an insubordinate spirit." When Halleck replaced Fremont, Pope was given command over the Army of the Mississippi in February of 1862. Outstanding performance in that department, including the capture of Island 10, landed Pope in the Eastern Theater. After the collapse of Maj. Gen. George B. McClellan's Peninsula Campaign, Pope was appointed to command the Army of Virginia, assembled from scattered forces in the Shenandoah Valley and Northern Virginia.

The new commander of the Army of Northern Virginia was born January 19th, 1807 in Stratford Hall, Virginia. His father was a military man, having served in the Revolutionary War, and his grandfather was a Virginian colonist straight, and were one of the first families to settle the state in the seventeenth century. Despite this, his early childhood was not without its difficulties. His father suffered failed investments as a tobacco planter and died in the West Indies when Robert was eleven. Through a recommendation by a family friend to John C. Calhoun, Robert was admitted into West Point in 1824. Graduating with no demerits on his record in 1829, Lee was commissioned a brevet second lieutenant in the Corps of Engineers. That same year, Robert's mother died. In June of 1831, he married his childhood friend, Mary Custis, while he was stationed at Fort Monroe. At the outbreak of the Mexican War, he served as a captain under General Winfield Scott and earned brevets to colonel for his actions at pivotal battles. In 1852 he was able to return to West Point, but this time as a superintendent. In that time, he fathered seven children with Mary. In 1855, he was appointed second-in-command under Albert Sydney Johnston with the 2nd Cavalry Regiment in Texas. Together, they protected settlers from native raids. In 1857 with the death of his father-in-law, Mary inherited Arlington House where the family took residence. At the outbreak of the Civil War, Lee followed Virginia into the Confederacy, though he didn't believe with all of the secessionist agenda. He was made one of the first five full generals, and was appointed commander of the "Department of South Carolina, Georgia and Florida" in November of 1861.
Next to Robert E. Lee, Thomas "Stonewall" Jackson is one of the most notable Civil War generals. He was born the third child to Jonathon and Julia Jackson on January 21, 1824 in Clarksburg, Virginia – which is now West Virginia. When Thomas was no more than two, his father and younger sister died of typhoid fever. His mother would have to raise a newborn and her remaining offspring by herself with a mountain of debt. Declining charity, she sold everything and lived menially by taking up sewing commissions and teaching. She remarried, but her new husband wasn't fond of Thomas and his siblings. When his mother died due to childbirth complications, Thomas and his sister Laura Ann went to live with an uncle, Cummins Jackson. Through a series of unfortunate living situations, he hopped around other relative's homes, but came back to Uncle Cummins for the remainder of his childhood. Much of his early education on the farm was self-taught, and when it came time to take his entrance exams for West Point, he was ranked near the bottom of his class. However, he worked hard and bumped himself up to graduating 17th out of 59 students in the Class of 1846. He earned the rank of second lieutenant in the U.S Army, and during the Mexican War earned himself field promotion to the brevet rank of major. In the spring of 1851, Jackson accepted a newly created teaching position at the Virginia Military Institute (VMI), in Lexington, Virginia. He became Professor of Natural and Experimental Philosophy and Instructor of Artillery. He was not a popular teacher and was generally thought to be eccentric and a hypochondriac. Many practices, like eating a lot of citrus fruits and riding with one arm raised to "balance the blood", carried with him into the Confederate army. He was also incredibly religious. Naming his cannons Matthew, Mark, Luke, and John is evidence of that, as well as his aversion to battling on a Sunday. In 1853, Jackson married Elinor "Ellie" Junkin, but after being married for only one year, she and her stillborn child died. He married again to Mary Anna Morrison in 1857 and they had a child together in 1862 named Julia Laura, after his mother and sister. When the Civil War began, Colonel Jackson was given command at Harpers Ferry, where he would assemble and command the unit which later gained fame as the "Stonewall Brigade", consisting of the 2nd, 4th, 5th, 27th, and 33rd Virginia Infantry regiments.
Just a year behind Pope, James Longstreet was born in South Carolina on January 8, 1821. He was raised alongside his siblings on a cotton plantation owned by his Dutch father and English mother. James's father was impressed by his son's "rocklike" character on the rural plantation, giving him the nickname Peter, and he was known as Pete or Old Pete for the rest of his life. When he was young, he went to live with his uncle Augustus, a lawyer, judge, newspaper editor, and Methodist minister in Georgia, upon their plantation, and there he stayed until his teen years. However, his father – who passed away in 1833 – had designed that he would have a military career and that aspiration was fulfilled in 1838 when he was admitted into West Point. In the end, Longstreet ranked 54th out of 56 cadets when he graduated in 1842, having more interest in the extra-curricular courses than the academic studies. He earned a large number of demerits, especially in his final two years. His offenses included visiting after taps, absence at roll call, an untidy room, long hair, causing a disturbance during study time, and disobeying orders. Some of this unruly and ungentlemanlike behavior could be attributed to his upbringing with Augustus, as the uncle was given to gambling and drinking as a pastime.
Longstreet was commissioned a brevet second lieutenant. After a brief furlough, he set out to join the 4th U.S. Infantry at Jefferson Barracks, Missouri, where he met his future wife, Louise, who was the daughter of Longstreet's commander, Lt. Col. Garland. Longstreet served with distinction in the Mexican–American War with the 8th U.S. Infantry. He was wounded in the thigh at the Battle of Chapultepec and returned home to Missouri and Louise. At the outbreak of the war, Longstreet sided with the Confederacy for much of the same reason that Lee did. He had stated, "what course he would pursue if his State should pass ordinances of secession and call him to its defense. He confessed that he would obey the call." He was appointed a brigadier general on June 25th, 1861 and ordered to report to P.G.T Beauregard at Manassas.
Background
The second battle of Manassas takes place following two campaigns on opposing sides of Virginia. Joseph Johnston was badly wounded and relinquished the Confederate Army to Robert E. Lee, who up until now, has been mostly a military advisor for Jefferson Davis. After the ball is thrown to him, The Army of the Potomac, led by General George McClellan, is successfully repulsed and pushed away from the endangered borders of Richmond. McClellan is ordered to regroup his army and retreats back to Washington. He, in turn, begrudgingly relinquishes the field to Major General John Pope, who was given command of the Army of Virginia to protect the Federal capitol.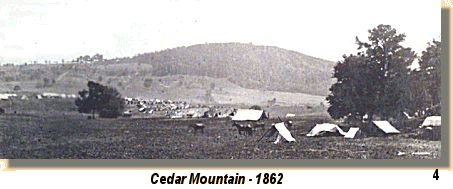 On the western side of the state, General Thomas "Stonewall" Jackson has been knocking heads with Nathanial "Commissary" Banks along the Blue Ridge Mountains. Their hostilities come to a head at Cedar Mountain where another Confederate victory is bagged by Jackson and A.P Hill. Pope comes to the aid of Banks, while Lee decides to bring his army away from Richmond to mass his forces with Jackson.
The problem is that the Confederates – as typical – are severely outnumbered. Even with Jackson and Longstreet beside him, Pope's army consists of corps manned by McDowell, Banks, Reno, Heintzelman, and Sigel. They dominate the eastern banks of the Rappahannock, in control of the Orange and Alexandria Railroad, Warrenton Turnpike that leads straight for Washington, and Manassas Junction, which was abandoned by Confederate forces earlier that year. Numbers-wise, Lee is facing down around 70,000 men as compared to his 55,000. And considering that McClellan's forces could nearly double the enemy's stats, Lee's only got two options. Retreat or advance.
Objective
Upon some head-scratching, he's come up with another plan. He aims to spook Pope into pulling away from the Rappahannock. Lee wants to cut off Pope from his supplies and communication by severing the general's use of the Orange and Alexandria Railroad. He had tried to do this twice at Rappahannock Station and at Catlett's Station along the lines,
but both efforts failed by delays and weather issues. But, third time's the charm, and Lee endeavors to do it again, but by attacking even further to Pope's rear. One major advantage in his strategy came from the cavalry raid led by J.E.B Stuart at Catlett's Station. Despite the thunderstorm and pitch-black darkness they suffered, correspondence resources were looted from General Pope's own tent and taken back to Lee. The commander of the army now had a detailed account of the build-up happening beyond the Rappahannock. It tipped off Pope's true numbers and the potential threat of McClellan's army coming up from Washington.
Lee had to act.
He calls in Jackson to do the job. The plan is that the West Virginian will move around the Union's right flank and use the Bull Run Mountains to the north as cover to sneak to the rear. Meanwhile, Longstreet and Lee would keep up demonstrations to Pope's front to distract him from their true motives. Jackson is to cut off Pope from both Washington and McClellan and force the Union army into a retreat so Lee might have a chance to attack Pope while he's strung out.
The Battle
Instead of crossing at Waterloo Bridge over the Rappahannock as Stuart had down with his cavalry raid, Jackson takes the long way around, hitting Orleans, Salem (bivouacked on August 25th), then followed the Manassas Railroad to Hay Market, Gainesville, and down to Bristoe Junction where the O & A Railroad crosses with Broad Run, a river that runs somewhat parallel to Bull Run further south. Jackson is successful at jamming up the lines after orchestrating an entertaining pileup of empty supply trains on August 26th.
Jackson leaves the rest of Ewell's division to look after the bridge at Broad Run while he presses on to Union occupies Manassas Junction. What they find there is a plethora of supplies that have been practically left unguarded by the Union soldiers. Jackson's main focus is the medical supplies, but the men raid the stocked warehouses and loaded-down boxcars of goods. Everything a soldier can imagine in the way of food and luxuries was there for the taking. Coffee, oysters, weapons, anything an army could possibly need. And they took as much as they could carry. Their only opposition was in the form of a four-regiment New Jersey brigade led by George Taylor. After this band was chased back to where they came from in Alexandria, Jackson set fire to what they couldn't carry at Manassas Junction and pulled out for a more strategic position.
Pope was aware of all of this, and even had some reconnaissance tell him about the movements around Bull Run Mountain. Longstreet, too, was headed in that general direction to rejoin with Jackson after word had been given about their success at Bristoe. Pope responded with a plan of his own. He did just as Lee wanted him to and pulled back to Manassas Junction to track down Jackson. The trouble was that Jackson had completely disappeared off the radar. The Union general received conflicting reports as to the famed Stonewall's whereabouts.
In reality, Stonewall barely knew where he was at first. Thanks to the raid at Manassas, his
men became confused and disorganized. Men were breaking ranks to nap, some were lagging behind with their loads of supplies they had commandeered, and it was all the officers could do to keep everyone in order. The position he wanted to take was in Groveton, further northwest from Manassas. Hill had wandered off to Centerville, but in short order redirected himself back south over Stone Bridge. Ewell had come up from Bristoe Station and followed Hill for a time, crossing and recrossing Bull Run until they met up at Groveton. Taliaferro was the most organized and moved due north to Sudley Springs as Jackson had directed. It might have been one of the sloppiest and poorly executed marches in all the military history of the Civil War. This proved to his advantage, because Pope was thoroughly baffled and couldn't get a lock on Jackson soon enough. The bluecoats had spent almost fourteen hours of absolutely pointless marching, wearing them down. All the while, Stonewall packed his army "like herring in a barrel" just north of the Warrenton Turnpike, behind a low ridge and under cover of some woods. Pope's new plan was to concentrate two parts of his army around Jackson and squish him like pinching a flea off a dog's back. McDowell and Sigel would block his way of escape in the west by Thoroughfare Gap, while Heintzelman, Porter (who wasn't quite there yet), and Reno would come in from the east across Bull Run. That made 17 brigades on each side closing in to strike upon his meager 14.
While Jackson frustratedly waited for the Union Army to come right into his ambush, Longstreet was dealing with some roadblocks of his own. By midday on August 26th, it was clear that the Federals were pulling back from the Rappahannock and Lee ordered Longstreet's 32,000 men to reinforce Jackson before Pope could get to him. They followed Jackson's early route around the Bull Run Mountains, but found opposition at Thoroughfare Gap. Federals had stopped up the pass and reserves were posted on the ridge beyond. Cool as a cucumber, Longstreet met this force and Hood's brigade found a cleft in the ridge where the enemy could be flanked. They retreated, clearing the way for the second half of Lee's army to plow through to Jackson.
At Groveton, Union forces finally emerge and Jackson opens fire upon them. Three batteries bombard them while a whole army of hallooing rebel soldiers pour down the slope from the woods. The ambush is unleashed upon John Gibbon's brigade, a unit comprised of three Wisconsin and one regiment from Indiana. The greenest of Pope's army and Rufus King's division, they had no idea what had just descended upon them. About 2,800 Federals were up against Taliaferro's Stonewall Brigade which was nearly twice as large. The fighting at Second Manassas (or Second Bull Run) had begun on August 28th.
This engagement was like a trial by fire for Gibbon's men and the 2nd Wisconsin would earn a similar fame for their bravery and steadfastness in battle as their opponent (Stonewall Bridge) once had. Their black felt hats, contributed personally by Gibbon himself, would christen them the Iron Brigade. Taliaferro became severely wounded, as well as Ewell and would have his leg amputated. That decision by the surgeons would bench him for the remainder of the war. This left Jackson with only A.P Hill, and that wasn't saying much as the two men couldn't get along all that well.
The fighting died away at about 9 o'clock, leaving King's division crippled and Jackson still without Lee or Longstreet. Those dearly-needed reinforcements arrived in the late morning of August 29th. Longstreet took up the Confederate right flank, while Jackson placed his three divisions along the grade of an unfinished railroad just a little way's north of the Warrenton Pike.
On the Union side, things weren't going well for Pope. Porter, who was supposed to be coming up from the southeast, still hadn't arrive. McDowell couldn't hold up his end of the plan and got himself lost in the woods. That left him with Heintzelman, Sigel, and Reno to storm the embankment where Jackson lined up his men. Pope had no clue that Longstreet was even in the fight, and Longstreet wasn't moving to assist just yet because of the uncertainty of Porter's numbers coming from the south. The moment he had more info, he told Lee that he'd make his decision whether to swing his flank up to swallow the Union from the rear or not.
On the rebel left, Union charges were continually repulsed by Jackson in waves of blue clashing with the gray. In some instances, hand-to-hand combat displaced the popping of musket fire. Soldiers would remember it as one of the longest days of their lives, as it seemed the sun stood still in the sky while they duked it out through the day.
Reports came back through Stuart that Porter with his two veteran divisions were coming up from the south. Hood was appointed by Longstreet to take care of it, but it was just as Longstreet had suspected. The Federal left flank was too strong and that pincer movement that Lee was hoping for wouldn't work too well. Longstreet stayed where he was, despite the heavy fighting on the northern end of the battlefield. Still, against all odds, Jackson held his unfinished railroad and by dusk, everyone was where they were at the start of the day.
August 30th would turn the stalemate. When Pope checked out Jackson's position again, he didn't see it nearly as populated as it had been. Thinking that Stonewall had retreated, Pope mounted his army for an all-out pursuit. Little did he know that Jackson hadn't retreated at all, but pulled back all but a handful of his line to take some much-needed rest along the base of the Sudley Mountain. Regardless, Pope had his plan in place and the morale of the men was bolstered, on account of the apparent victory in the same place they had been routed from in the summer of 1861. McDowell, Heintzelman, and Porter would plough down the turnpike and Hay Market Road, and "press him vigorously during the whole day." That "whole day" didn't start until about 2pm.
Lee, on the other hand, was making arrangements for his branch of the line to move around Sudley Springs to threaten Pope's rear when he got the news from Stuart that the Union was massing against Jackson in three heavy lines. Jackson was assaulted even harder than he had been the day before, the Yankees more determined because they thought they had already won. That, and they were taking their anger and frustration toward Pope and McDowell (who had failed them at the first battle of Manassas) out on the rebels.
They rammed at Jackson's line as if it were the one thing holding them back from paradise itself. Rifles were too hot to handle, forces got so close to one another that they resorted to throwing rocks upon their assailants, and little could be done but simply slow the Federals down. This hour of desperation drove Jackson to do something he seldom did. He pleaded to Lee for Longstreet to come to his assistance. Standing upon the left end of his own line, Longstreet was well aware of what was going on. He had eighteen guns lined up and aimed upon the field where the Union forces stormed across, but he was waiting for the right moment. With his guns aimed at a stretch of open ground just 2000 yards from his position, Old Pete was in no hurry.
Just as the Yankees were throwing in the last of their reserves and Jackson's request came down the chain of command from Lee, Longstreet nearly gleefully gave the command to the trigger-happy artillerymen. The cannonade opened upon the Federals, who were now well aware of Longstreet's presence on the field. They retreated in disorder. As the rear of the charge fled the field, so did those in the front who realized they had lost their support.
Before Lee could even give the order, Longstreet and Jackson did as they had originally intended and moved the widespread jaws of the Confederate line began to close over the stacked Union forces. The retreating army crossed Bull Run at Stone Bridge and the Confederates blew up the bridge to prevent any straggling efforts to counterattack.
Outcome
Confederate
Engaged: 55,000
Killed: 1481
Wounded: 7627
Missing: 89
Union
Engaged: 70,000
Killed: 1724
Wounded: 8372
Missing: 5958
Lee also reported to Richmond the acquisition of 30 artillery guns and 20,000 small arms
Significance
The second battle of Manassas plays a role in the complete reversal of the Confederate situation in the summer and fall of 1862. Before Lee was put into place, Richmond was threatened by an assault from McClellan, the Shenandoah Valley was nearly overrun by the Federals, and the coastal region of North Carolina was also in jeopardy. By the end of August, the Confederacy was slowing taking back a big portion the land they were losing in Virginia, and the capitol was once more secured. The Army of Northern Virginia was also heartened, and confidence in their fighting skills went up exponentially. Lee, also, knew he could put more faith in his commanders since both Jackson and Longstreet could almost predict what Lee needed when he needed it. This retaking of Manassas would also pave the way for a new campaign that would take the Army of Northern Virginia north into Maryland.
In contrast, the Union army was demoralized. After 2nd Manassas, a shift defeat at Chantilly was the nail in the coffin for Pope's military career in the east. In a controversial move that upset several members of Lincoln's advisory staff, the president took Pope from his command and placed him out west to settle some conflicts between the Sioux natives. In his place, he appointed George McClellan to take over both the Army of the Potomac and the consolidated Army of Virginia which Pope was relieved from. There had been a petition circling the White House to call for McClellan's immediate removal from the army as a whole. But Lincoln assured, "There is no man in the army who can man these fortifications and lick these troops of ours into shape half as well as McClellan… If he can't fight himself, he excels in making others ready to fight."
Just when the Federals were losing hope, this news of McClellan's reinstatement sparked universal rejoicing amongst the troops. Literally. When the men were on the march and McClellan rode out to take the reins from Pope personally, battle-weary soldiers sent up great shouts of joy. Hats, canteens, and haversacks were tossed in the air and you would have never thought they had just been beaten for the second time outside Manassas Junction.
Resources:
Foote, Shelby. The Civil War, a Narrative, Volume 1, Fort Sumter to Perryville. New York City: First Vintage Books, A Random House Publisher, 1989. Print. (pg 604-649)
https://www.battlefields.org/learn/civil-war/battles/second-manassas
https://en.wikipedia.org/wiki/Second_Battle_of_Bull_Run
https://en.wikipedia.org/wiki/John_Pope_(military_officer)
https://en.wikipedia.org/wiki/Robert_E._Lee
https://en.wikipedia.org/wiki/Stonewall_Jackson
https://en.wikipedia.org/wiki/James_Longstreet