As a lot of Civil War history buffs will know, the beginning of this month heralded in a slew of talks, podcasts, and tours to mark the anniversary of the battle at Gettysburg. It's the one battle that almost everyone with a basic knowledge of history would recognize. A few of the videos and articles that floated up through my social media news feed had to do with something I had heard about, but rarely paid much mind to. I'm talking about Civil War Round Tables. No, it's not a literal round table, and no swords or armor or ancient druid wizards are involved. What I didn't know is that it CAN include basic folks with a passion for history.
Let me start from the beginning. The concept of a "Round Table" is an organization or group of people who get together to discuss or give input about a topic. That topic can be anything from sports, cooking, books, politics, or other world events or concerns. Put a Civil War spin on it, and you've got a bunch of history enthusiasts in a room together talking about the significance of the siege at Vicksburg or the impact of Pickett's Charge at Gettysburg.
The first time I saw anything about a Civil War Round Table, it was from Garry Adelman's Civil War page on Facebook. Yes, I follow him on social media because he posts awesome videos. Anyway, he had shared selfies of himself with some people from the Civil War Round Table and I instantly assumed it was some elite historian's club where serious things in the world of battlefield preservation and groundbreaking historical findings were discussed. It wasn't until I listened to a podcast with Emerging Civil War about the Civil War Round Table Congress that I decided to look further.
I'm glad I did.
Civil War Round Tables are not exclusive to those historians who have published a book or professors at prestigious colleges. They're open to average people who are on-fire for history. Specifically, Civil War history. Their goal is to learn and educate the populace about the era and inspire future historians.
The way it works is that there's often a few round table groups in any given state. In some cases, there are a couple just in one major area like Chicago or New York. They're often non-profit, but some groups will charge a yearly membership fee. Smaller groups may not, but will "pass the hat" as it were, for donations. These groups, ranging from maybe 10 to 50 or 100 members, will gather once a month for a meeting. Sometimes it'd be in a restaurant, someone's home, a community center, or library. If they're close enough to a battlefield, they might even meet there!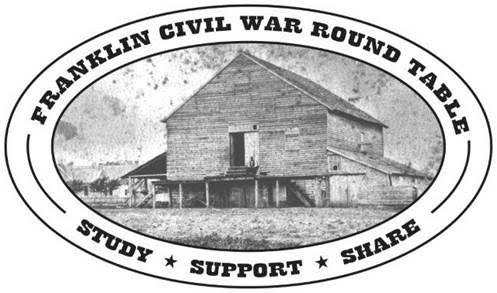 But no matter where they are, the purpose is the same. Members will talk about recent Civil War news, such as battlefield preservation, local reenactments, upcoming seminars, etc. Depending on the size of the group, the talking-points might be a little more loose. Someone might get up and talk about a book they recently picked up about the Louisiana Tigers. Another might share a bit of interesting information about their genealogy research. It makes me think of a book club or knitting circle – minus the gossip.
They'll also discuss any particular events they may be hosting themselves to spread the word about Civil War history. A big push on social media might be a common effort, just to reach the younger generation. Everyone will kick around some ideas and plans could be made to bring in new members.
Often times, authors, historians, or reenactors will be invited in to give a sort of "TedTalk" about a subject for the round table. Thinking back, I think I've watched a few videos recorded from these round table meetings when they hosted a guest speaker. Again, if you're close to a battlefield, tours might be offered by those who are licensed battlefield guides.
One thing I mentioned earlier was the creation of the Civil War Round Table Congress. It's just as it sounds, but without the politics… Well, maybe some politics, but not the kind you'd think of. This Congress is to bring together round table groups from a region or all over the country to learn and share. The next one takes place in late September in Harrisonburg, Pennsylvania. I've included a link to the Facebook page below if you need more information.
Now, I don't have any round table groups close to where I am, but maybe you do! If you're getting a little lonely in your Civil War passion, I encourage you to go out and find a group you can connect with!
Civil War Round Table Directory